How To Customize
You may refer to WordPress website to customize your site.
The administrator will provide the site as below, for example site conference 01.
Scroll down and log in to your site so you can  setup the site. Or type URL https://conference.iium.edu.my/<your conference name>/wp-admin
Login to the site
Alternatively, for IIUM staff, the system integrate with Single Sign On (CAS). Kindly click Sign in with CAS button to login. Enter your credential using your email ID and password (HURIS)
For external users, kindly login with your username or email address and password to login. This is setup by the staff administrator for that site.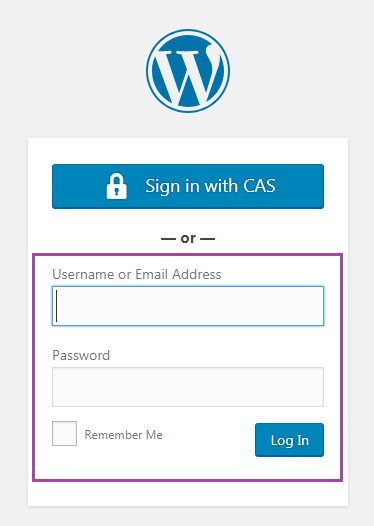 You may view the Dashboard page as below.