Returning Student Manual
With reference to the announcement made by the Ministry of Higher Education (MOHE) dated 14th September 2021 and IIUM Official Guideline for Campus Reopening 01/2021 dated 15th September 2021, as a student who has completed the COVID-19 vaccination, you are welcome to return to the respective campuses according to the returning schedule starting from the 15th October 2021.
Online application will be open from 20th September 2021 (5pm) until 1st October 2021!
1. To apply for returning to campus, please make sure you have completed two doses of Pfizer, Astrazeneca and Sinovac vaccines, or 28 days after the single dose of CanSino and Johnson & Johnson vaccines. To update your vaccination profile, please refer here for the manual.
2. Login to iMaluum using your credential, then click the Returning Student menu on the left side of the iMaluum page, and a form will appear as shown below: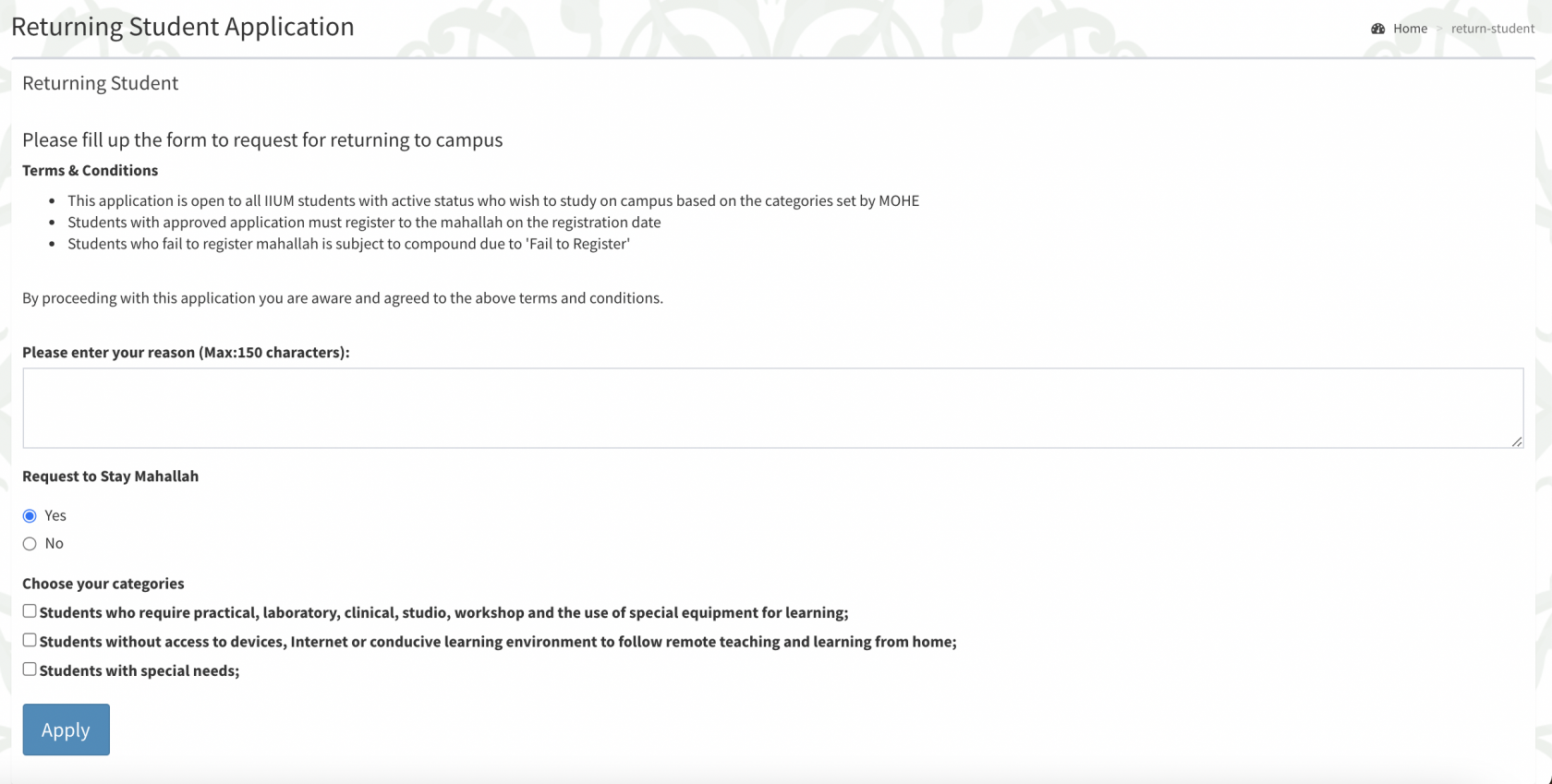 3. Please fill up your reason and choose your categories.
4. Click the Apply button and wait for approval (Note: It will take a couple of days for the Kulliyyah liaison officer to verify your application)
5. To check your status, please login to iMaluum and click on the Returning Student menu.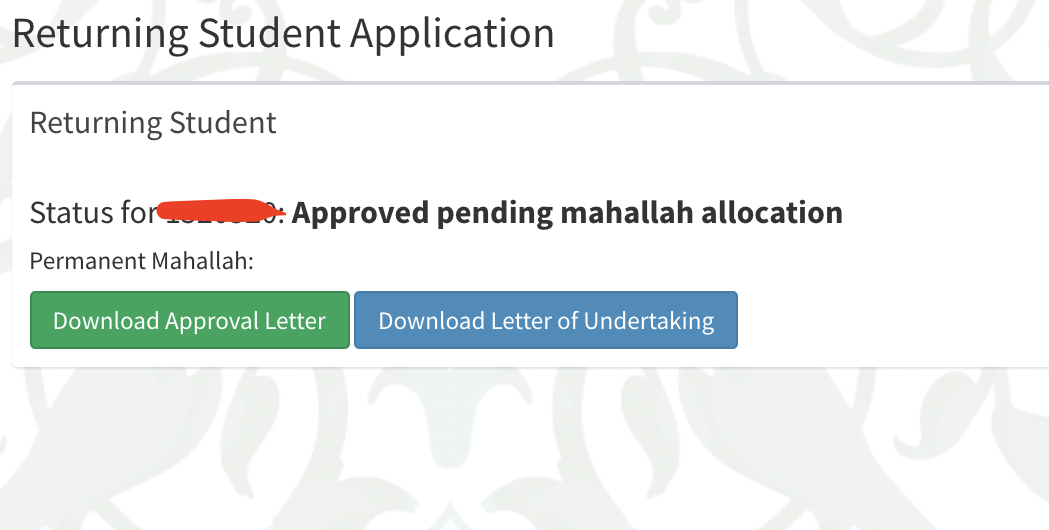 You will be able to see your assigned Mahallah and download your  Letter of Undertaking  including the  Letter of Approval.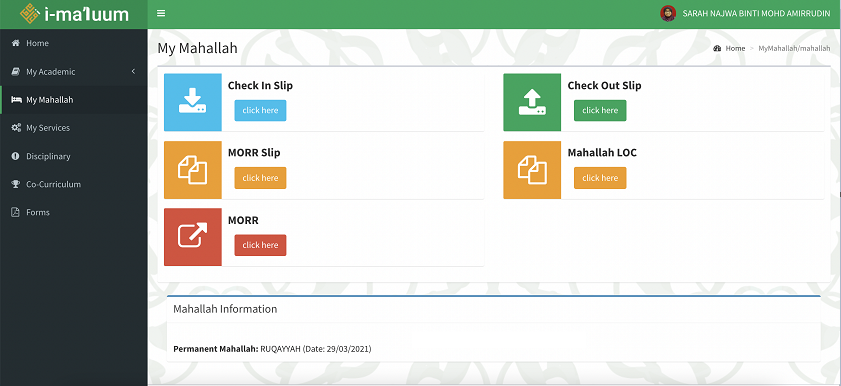 6. Once you check in to your respective Mahallah, you will be assigned to your room and the details will be on your My Mahallah page in iMaluum.
Below is the flowchart for the whole process: