Gmail asks user for phone number when signing in #
When a G Suite user attempts to sign in to a new device, they may be greeted with: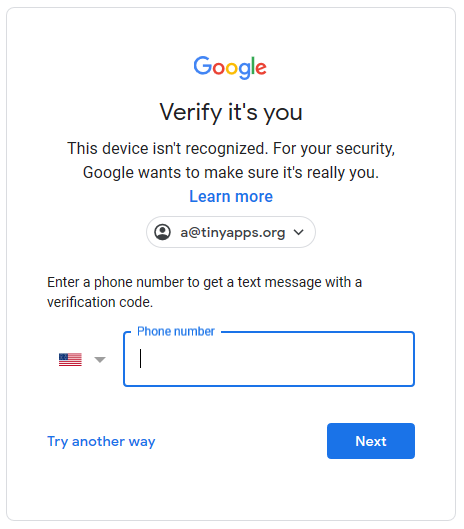 Verify it's you
This device isn't recognized. For your security, Google wants to make sure it's really you.
Enter a phone number to get a text message with a verification code.
This seems less like additional security and more like phone number harvesting, especially since the user has no preregistered number.
Clicking "Try another way" leads to: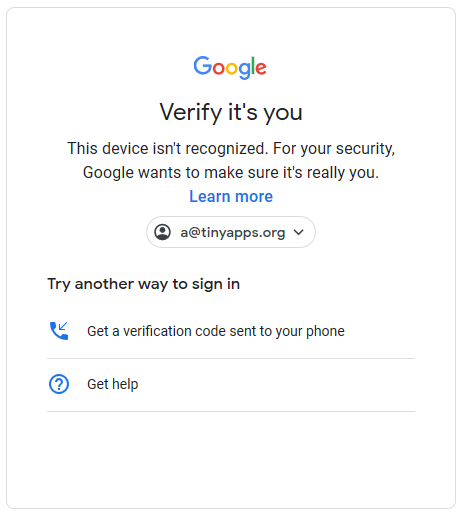 Get a verification code sent to your phone.
Get help
Clicking "Get help" results in: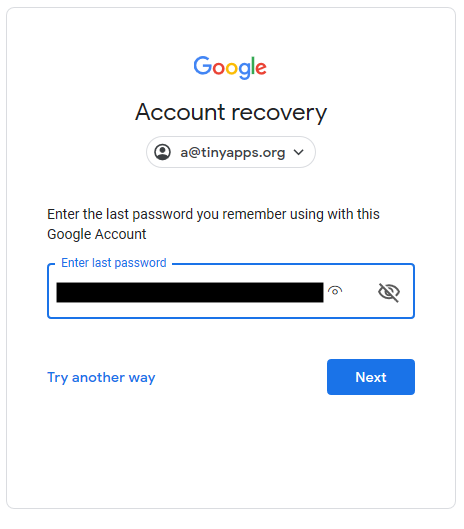 Account recovery
Enter the last password you remember using with this Google Account